It takes a while to break the habits of obedience. It takes too many injuries, too soon together, in many cases too late. We have far greater tolerance for our overlords than history warrants. A sign of our decency, and of the realities and burdens we must already bear for the pleasure and benefit of those who rule us - who live off the theft of lives that is
their
industry and economy. It's hard enough getting the kids up and fed and clothed most days. It's hard enough being human when those who rule you are jackals. Which is, in all truth, unfair to actual jackals, when you think about it.
But, it sure is pretty when that line is crossed and people just stop taking it: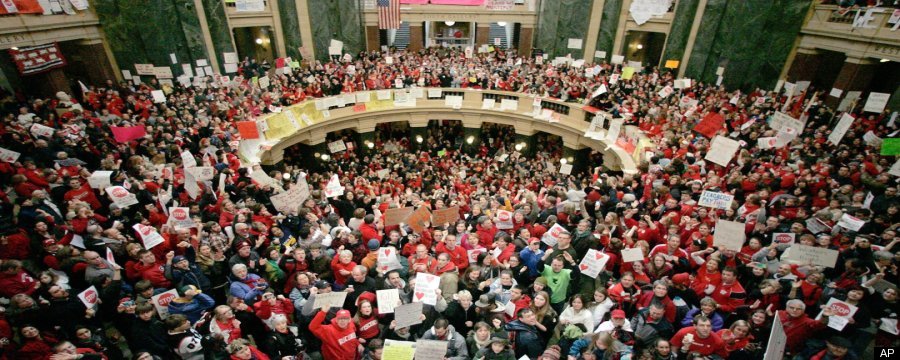 And it sure is telling that
our
protests always look like feast days and festivals: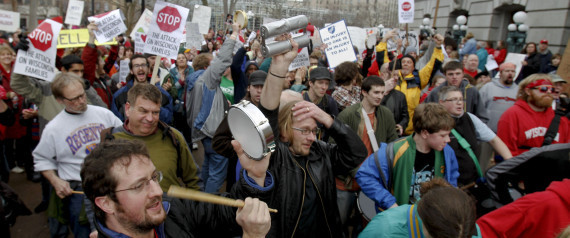 Until
they
send in the cops.
(photos courtesy AOLHuffington, which is sure to get the angle on the story wrong, over the coming days, by making it about the execrable Democrats...)