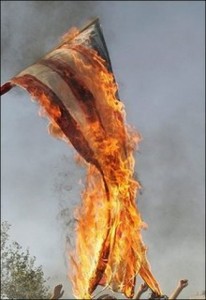 ...on the day in question, I was a member of the New England Confederation. Three days later, we no longer existed as an active organization. No one thought our non-violence manifesto - the Lowell Declaration - would protect us against the assumed coming dragnet. Non-violence didn't protect New York cabbies, or anti-war grannies. It didn't take a genius to foresee how the federal State would use the toppled towers to get itself some more "sweeping powers." So we rolled up shop, in spite of growing interest in our aims (the secession of the six New England States), especially in New Hampshire, Vermont, Western Massachusetts, Adirondack New York and Maine. Since then, the rump of the NEC has been given a half undeath by glibertarians and free-staters, but the original NEC had a strong leftist contingent, to which tendency I was drawn, in spite of just wrapping up my last major Republican campaign.
It would be untrue to say that I miss the NEC. We really didn't have the cache, organization, popular support or loot necessary to make real our secessionist fantasies. But, we were always getting inquiries. Even from Massachusetts. We were a barometer placed in a neglected field, or some shit.
I don't recall any of the NEC members who wanted to be part of that barometer when it was stepped on and broken up into little bits. The fear was appropriate. Osama bin Laden wasn't turning airplanes into piloted missiles on account of us, but the federal police weren't known for caring, or for making the sort of distinctions which separate pacifist separatists from Salafi suicide kings.
Nein Eleven
™
didn't change human behaviors. It didn't alter American discontent with the feds, or American naivete with regard to the suffering of the billions of people who aren't Americans. It didn't kill the bootstrapper mythos, or provoke a crisis in labor. It didn't create unity ponies, or expose new divides in the so-called body politic. It was just a grand scale murder used as a pretext for a war that both Republicans and Democrats were already in agreement upon, anyway.
The best way to commemorate that, in my humble estimation, is to recognize, in body and voice, that the time for fear and a rational cowardice has passed. The pretext was given. The advantages taken. Our lords and masters have spent a decade accelerating their theft of the Commons we made, doing murder in our names, and much worse, under the cover of a false explanation, and a reasonable fear of their power. It has to stop.
It's time to give Republicans, Democrats, rich people, federal cops, local poombahs, and anyone else who knowingly benefits from imperial machine a reason to lose sleep at night.
Well, maybe not just a single reason.
More like - millions of them...