The Huffington Post refuses to disappoint me. It's like Arianna brought in Fineman and redesigned her fashion magazine to personally amuse little old me:
"The humor was typical Obama: droll, deadpan, dismissive -- and more on target than anyone but the president could have known. Looking back on his comedy riff now, it's clear that it marks the start of a major pivot point in our politics.
After nearly 50 years, the crippling "weak-on-defense" accusation -- a staple of Republican attacks going back to Richard Nixon -- may finally have reached the end of its useful life.
Republicans were going to try to keep it alive in other ways: Guantanamo, renditions, or the theory that the president was somehow coddling Muslim terrorists.
That's all going to be much harder now, especially since not a single one of the GOP's likely 2012 contenders has significant military experience, and Sen. John McCain isn't running..."
Howard Fineman appreciates the fact that now - under the Sign of Obama - Democrats can appeal to the American voter with the same cool, collected murderousness as was once possessed by also
droll
Ronnie the Saint or Tricky Dick and his Allstar Carpet Bombing Brigade.
Howie has a boner for martial glory, and he is happy as fuck that Obama can swing around his big military dick and
get some fucking respect
from the manly men who think that poor benighted liberals are a bunch of nancy boys who don't know how to kill and look good doing it.
Think I'm stretching out the interpretation a bit?
Sadly, I'm not. Fineman, writing with the editorial imprint of the whole of AolHuffington, contines:
"...By calmly and meticulously overseeing the successful targeting of Osama bin Laden, President Barack Obama just proved himself -- vividly, in almost Biblical terms -- to be an effective commander-in-chief of the armed forces of the United States.

Good night, Vietnam. Goodbye, George McGovern's anti-war campaign of 1972. Goodbye, Jimmy Carter's pathetically inept hostage-rescue mission in 1980. Goodbye, Bill Clinton and the draft..."
It's fucking biblical, see. Obama's methodical staging of a manufactured kill moment, complete with slavish media attention, means that liberals no longer have to bear the burden of Johnson's Folly. They never again have to worry about Vietnam and its two million dead. Obama -
photographically channeling his hero Reagan
, and with a single symbolic kill order - has exorcised the demon of...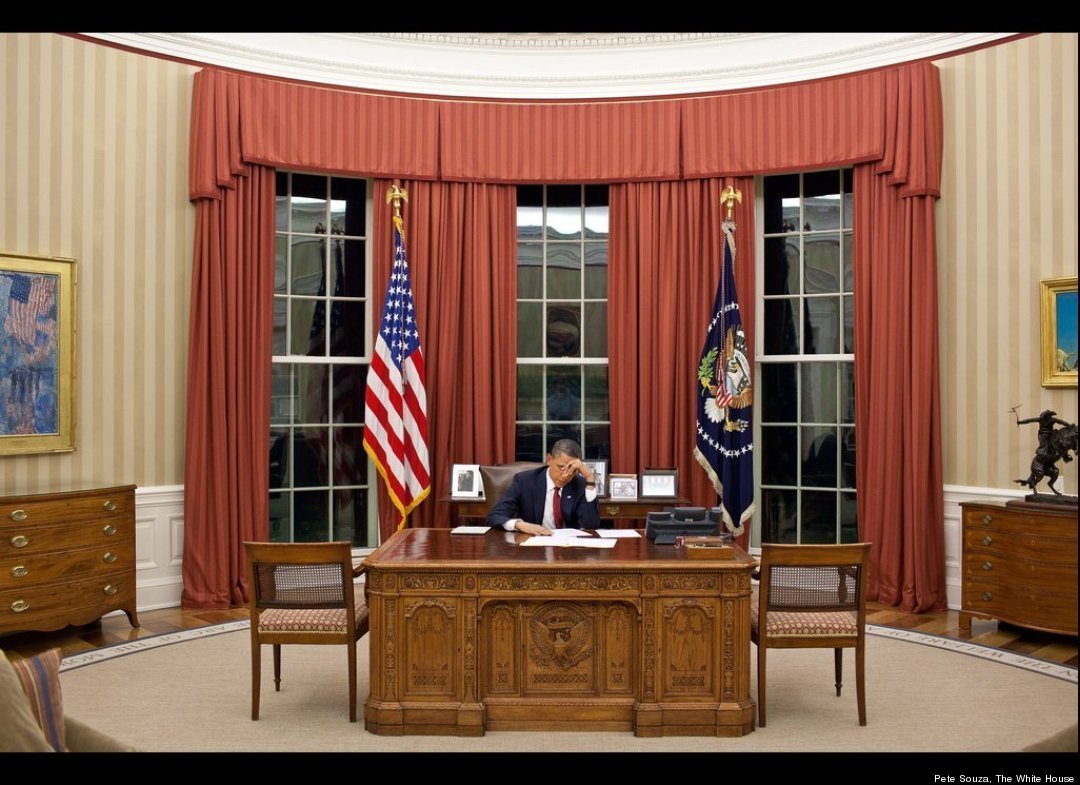 ...peace. Liberals can get their strut on, confident in their own totemic power to bust open bodies and get some fucking respect.