There's a lot to be said about this, and there are better qualified people than I. For mine own part, though, you've got to be a real douche to think it's okay
to cane a woman
to the evil soundtrack of a jeering crowd of violence-salacious dirtbags.
And you've got to be the biggest douche on the planet to wear a mask* while doing so: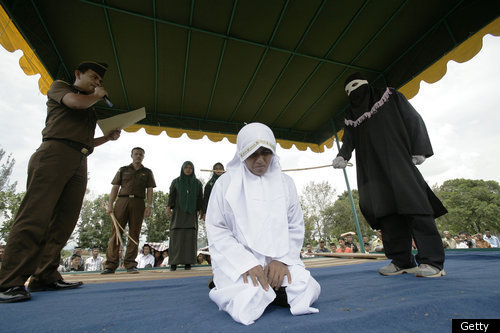 * - But, seriously: if you've already arrived at the place in your world where you can whip a woman unconscious with bamboo or whatever that is, especially because she's having unsanctioned pleasures, why the shame mask? The mask says everything. Literally. It's what speaks, here...