This one's for Ethan.
World Population Growth Chart:
Oil Production Peak, by Nation:
The Energy Plateau (notice how it coincides with population explosion):
Fifty Years of Rising Oil Demand:
Fall Off of New Oil Discoveries:
Summing it All Up: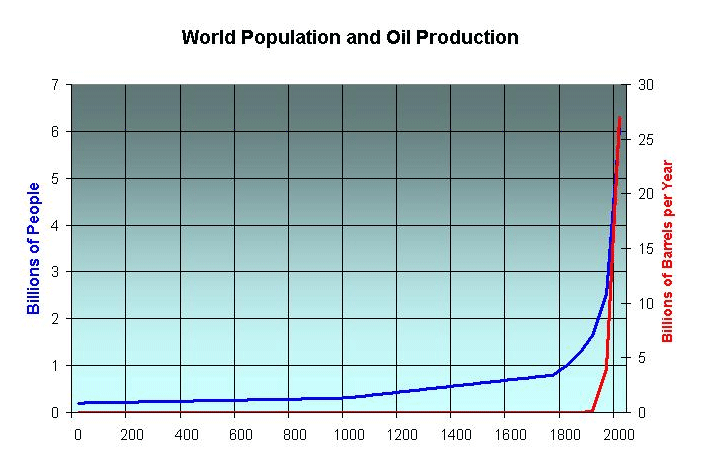 Final note:
The Age of Oil coincides with the adoption, in Europe and America, of welfare states - and of post-colonial "People's Republics" in Africa, Asia and South America. The dismantling of those same states has proceeded, at pace with oil peak.